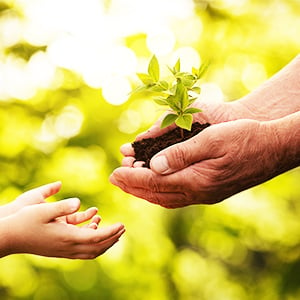 Welcome to Skyline Center! Since 1963 we have been privileged to care for individuals with disabilities in Clinton County Iowa. Each day we strive to provide excellent and compassionate care in fulfilling our mission of assisting persons with disabilities to live independently, access community-based resources, and help each person reach their unique employment goals. Please take some time to learn more about us by reading about our history and services.
Our staff, which is second to none, takes great pride in providing care and services that exceed expectations. We could not accomplish our mission without our excellent staff. Each member of our team is dedicated to empowering individuals with disabilities, doing the right thing, and making a difference in the lives of those they serve by providing community-based social services throughout Clinton County.
As you visit our site, I hope you will take a few minutes to review the services we offer and see the positive impact our organization provides. If you would like to support our mission, I hope you will consider making a meaningful difference in the lives of those we serve by volunteering time and talent or by making a financial donation to Skyline Foundation. If you have questions or would like more information about the services we provide, please contact us by calling our main office at (563) 243-4065 or by e-mailing us at info@skylinecenter.org.
Thank you.
Brandon Rumler
Executive Director