We proudly provide jobs for Americans with disabilities.
Skyline Center, Inc. provides customized services to individuals with physical and mental disabilities so they can live and work in the community. We support individuals of all ages living primarily in Clinton and surrounding areas in Iowa.  Skyline is a comprehensive organization providing Home Health Services, Skilled Nursing, Industrial Services, Supported Employment Services and Physical and Occupational Therapy to all individuals in need.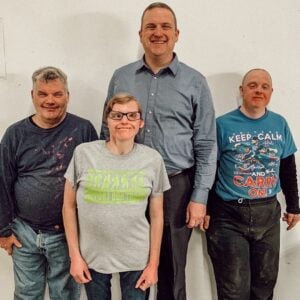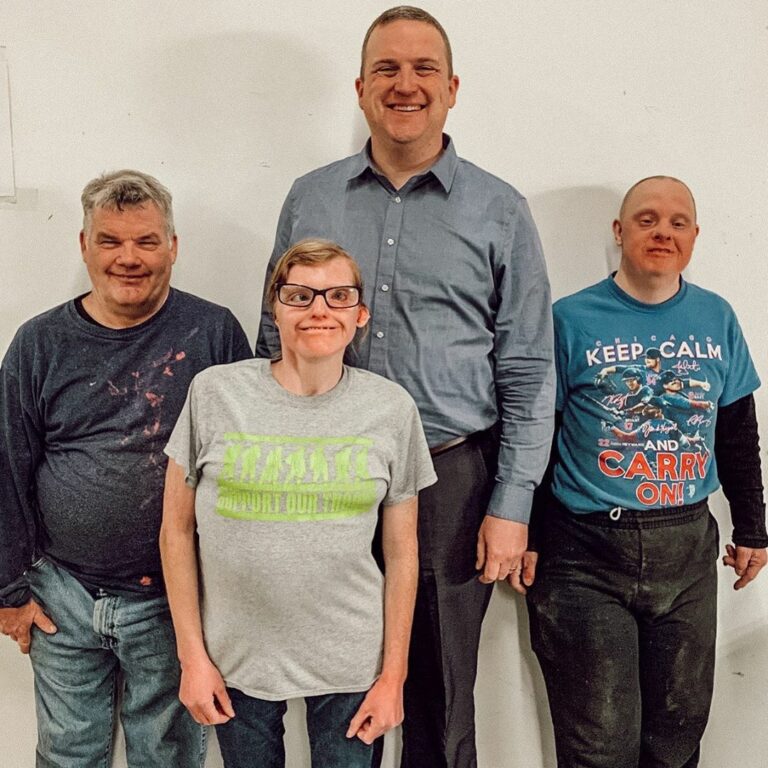 The organization is a Medicare certified Home Health agency and accepts Medicare, Medicaid, Private Insurance, Private Pay, and VA Services.
Skyline Center has a unique work program which provides jobs to individuals with disabilities who take pride in enhancing and improving their personal skill levels while manufacturing top quality products.  The Production Facility offers products for sale.  Cotton cleaning products are manufactured out of 100% pure cotton flannel.  The patches are durable and can effectively clean built-up residue, dirt, grease, and oil.  Skyline's Gun Cleaning Kits contain all the products and tools needed to clean and maintain weapons for optimal performance and reliability.
To continue to sustain this complex organization, Skyline has also been providing industrial services such as, co-packing, light assembly and order fulfillment to businesses in the Clinton area for over 56 years.  The production facility boasts 40,000 square feet of warehousing, five loading docks, a computerized inventory system and all necessary manufacturing supports. Products and services are made and performed in the USA and packaged by Americans with disabilities.  Employees find great satisfaction in a job well done.